Mississippi Women in the Lead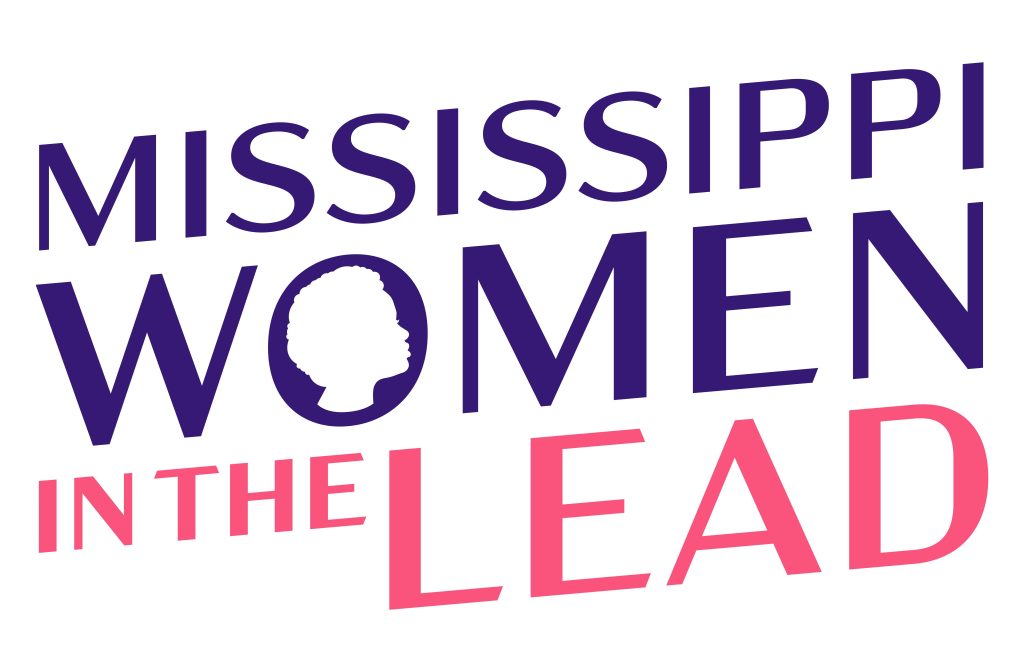 Run for elected office and become an effective public policy advocate.
The Mississippi Women in the Lead program, co-sponsored by The Women's Foundation of
Mississippi's Women's Policy Institute, the Mississippi Black Women's Roundtable's Black
Women's Leadership Institute, and One Voice of Mississippi's Mississippi Black Leadership
Institute, is a leadership program designed to help Mississippi women navigate the challenges of
running for elected office and prepare them to become effective public policy advocates. The
program will help participants become well-equipped to run for elected office and champion
progressive and equitable public policies that impact the lives of women and most vulnerable
populations in our state. By bringing individuals who may experience gender and/or race-based
discrimination into the policy process, MWL will support leaders who will advance a policy
agenda that is responsive to the needs of Mississippi's women, girls, and vulnerable populations.
The 2022 application window has now closed.
Who is Eligible?
Cisgender and transgender women, and non-binary people living and working in Mississippi. NOTE: Women who are considered non-traditional leaders in their communities are strongly encouraged to apply. This includes women who live in low-income, underserved communities.
Cisgender and transgender women, and non-binary people working in a community-based or non-profit setting with the full support of their employer and/or supervisor.
Cisgender and transgender women, and non-binary people who are interested in running for public office or supporting women who run for public office.
Cisgender and transgender women, and non-binary people who are interested in working to improve the policy landscape of Mississippi for women and children.
Individuals who agree to all participation requirements listed in the application – AND whose employers agree to all participation requirements (if applicable). If you need permission from another entity, such as a college program, the appropriate person must also sign the agreement.
Program Details and Structure
The program will begin with a two day in-person kick-off retreat, followed by:
• A series of retreats and webinars to cover topics related to running for office and policy advocacy; and
• Group activities and workshops to increase learning about elections and policy work in Mississippi (in-person and online).
NOTE: MWL will continue to monitor COVID restrictions and case numbers. Program
activities may shift to virtual rather than in-person. In addition, participants may also be required
to follow protocols including, but not limited to, wearing a mask for the duration of the training
and practicing social distancing.
Program Dates
Retreat 1: Friday and Saturday, August 12-13, 2022 (in-person)
Retreat 2: Friday, September 9, 2022 (virtual)
Webinars: Friday, October 14, 2022; November18, 2022; December 9, 2022
Retreat 4: Friday, January 6, 2023
Retreat 5: Friday, April 14, 2023
TBD: Election Day activities, leadership development workshops, and non-profit policy agenda informational sessions.
Cost to Participate
The MWL program is offered free of charge. MWL is committed to eliminating financial barriers to access.
MWL will cover childcare expenses, if needed. If childcare is a barrier, please indicate this need on your application.
MWL will provide hotel accommodations and mileage reimbursements (upon completion of a W-9 form and other documentation if needed for in-person meetings.
Meals will be provided during in-person trainings, meetings, and events.
Participants are required to have computer and internet access. If this is a barrier, please indicate this need on your application.
Participants who satisfy program requirements will be eligible to receive a $2,500.00 fellowship stipend.
Please review the full Application Packet for Participant Selection Criteria and Applicant Requirements.